Macron calls for Christmas truce in French pension strikes
French President Emmanuel Macron called on transport unions to suspend strikes over pension reform during the Christmas holidays to avoid travel disruption, while on his visit to Côte d'Ivoire.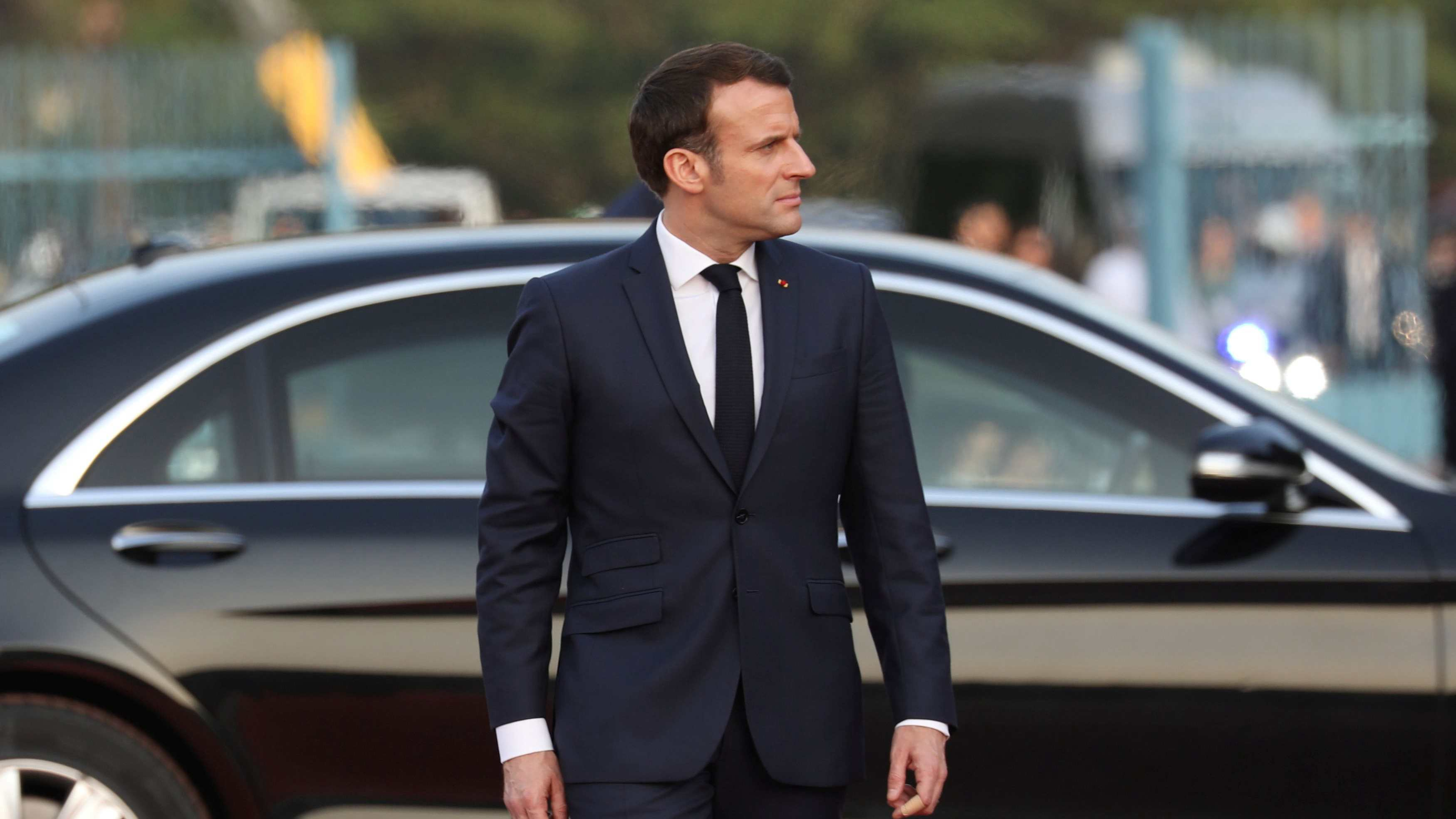 France's President Emmanuel Macron arrives for a meeting with Côte d'Ivoire President Alassane Ouattara at the Petit Palais in Abidjan, Côte d'Ivoire, December 21, 2019. /Reuters Photo
"Strike action is justifiable and protected by the constitution, but I think there are moments in a nation's life when it is good to observe a truce out of respect for families and family life," Macron said during a press conference with his Côte d'Ivoire counterpart Alassane Ouattara.
Two weeks of nationwide industrial action against Macron's planned overhaul of the pension system, including the scrapping of special regimes for sectors like the railways, have crippled train services.
Despite calls by some unions to suspend strikes during the festive season, several rail worker groups are continuing stoppages as travelers head off on holiday.
National rail operator SNCF continued to run reduced services on Saturday, including half the usual number of its high-speed TGV trains, while half of metro lines in Paris were closed.
Macron said a strike pause would not mean unions had abandoned their demands, but would show "the sense of responsibility and the respect owed to French people who are sometimes apart and wish to be reunited during this festive period."
Macron's government wants to set up a single point-based pension system to replace the country's current complicated pension system that has 42 schemes for different sectors and professions.
The government argues that the new system would be simpler and fairer for all, but unions fear that citizens will have to work for longer and ultimately get lower pensions.
Earlier this week, the government and unions had two days of negotiations without reaching a deal to break the deadlock as the unions have called for a massive demonstration on January 9.
In a recent move considered backing his pension reform, Macron decided to give up in advance his future pension as a president, the presidential residence Elysee Palace briefed French media on Saturday night.
The Elysee told French news agency AFP that "there is no desire to display" but "a desire for consistency" from the part of Macron.
"Consistency" means that the law on former presidents' pensions will no longer apply to any president in the future, said the Elysee.
Under the French law, former heads of state have a pension equivalent to the salary of a state councilor, or 6,220 euros (about 6,890 U.S. dollars) per month. This amount is not subject to any age condition, term of office or income limit.